The Day The Planes Stopped Flying (20 years ago).
I wrote the following story on the afternoon of 9/11/2001. It was published the next day by an online ezine, and in a print anthology six weeks later:
https://snzltr.blogspot.com/2008/09/#9
Read the 2021 Emmy-Nominated Scripts!
My latest aggregation article at Stage 32:
https://Stage32.com/blog/2734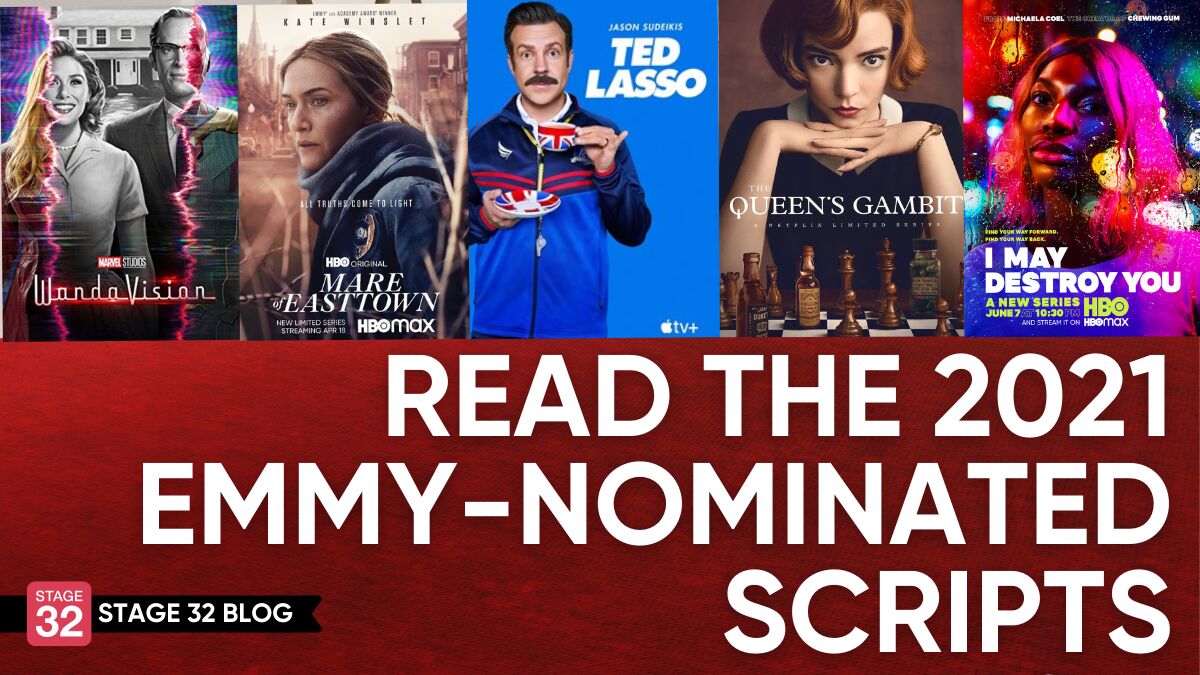 The Social Dilemma is screening for free until September 30:
https://www.youtube.com/watch?v=7mqR_e2seeM
"Asking For A Friend."
It's my new essay, just published in
this Australian anthology
. Enjoy!
25 Miles From Here, Pure Slush Vol. 21
95 writers imagine what it's like to want to be anywhere but where they are right now... featuring stories, essays and poetry.
LATER: I just discovered that
this publication
is in Pocket Book format (4.25 x 6.875 inches). My other two placements with Pure Slush (
Gluttony
and
Greed
) were in US Trade format (6 x 9 inches), so it was quite a shock to see this smaller volume. The font size is tiny, too.
Screwed By Amazon's Dick Rocket Again.
AMAZON WROTE: Effective on or around September 18, Amazon is terminating your Amazon Associates account. Under your state's unclaimed property laws, we are required to report and turn over to your state of residence the funds in your account as we had no record of contact with you within a period of time as prescribed by law.
I REPLIED: Um, here I am. And there's eight bucks in that account.
AMAZON: We are required to report and turn over to your state of residence the funds in your account.
ME: But now you've had contact with me. So send me the eight bucks, dammit.
AMAZON: Our rules say we can't disburse anything under ten dollars to you.
ME: But you CAN disburse it to the state?
AMAZON: Those are the rules.
ME: If you can transfer eight bucks to the state, you can certainly transfer the Unpaid Balance to the person who actually OWNS the money.
AMAZON: Sorry. Thank you for contacting us today. Have a wonderful day.
ME: Please tell your boss, Jeff Bezos, to go f*ck himself, and the dick rocket he rode in on.
Coyotes Redux.
Our community's Google group is getting clogged again, with
coyote sighting reports
. I like to make fun of the ensuing paranoia, so when somebody asked whether coyotes had any natural predators, I posted a still image and replied: "roadrunners."
UPDATE1: Somebody suggested shooting the coyotes with paintball guns. I replied: "I think it sounds like a great idea. Coyotes don't have access to paintball guns (yet), so I'm pretty sure our team could win..."
UPDATE2: After several more complaints, I wrote: "I still like the paintball idea. Register colors to specific residents. Give out monthly prizes for the most coyotes tagged. Let's stop whining, and have some fun with this!"
UPDATE3: Somebody wrote: "Paintballs? What are you going to do when they miss the target and hit the side of your house?" I replied: "Miss? MISS?! You're implying that LW shooters could MISS?!! [...] I've investigated this sport, and it looks like the admission price is pretty reasonable. The
SplatMaster Z200
is only 45 bucks. I might have to get me one o' them babies."
TeeVee Stah.
Real People (NBC), Season 3, Episode 17, December 10, 1980,
Doo Dah Parade
.
You can watch my tête-à-tête w/Skip Stephenson, at about 3:20:
https://www.amazon.com/dp/B01LYWJJ81
I had just moved out to California, after spending 18 months on the NBC NY Page staff. So I decided to attend a taping at NBC Burbank, and when the show's Production Coordinator came walking down the line of people waiting to fill the audience seats, I knew exactly what to do. I glanced down at her clipboard, then gave her a dazzling smile. She stopped to chat, and I bantered with her for about 30 seconds. Then she asked if I thought I could tell a joke, during the taping. I was a little bit coy... just enough to convince her to take a chance on me. So she gave me a slip of paper with the script on it, and took me to the front of the line. The NBC Burbank Pages seated me on the aisle, and I spent the next 30 minutes working up a good head of steam on a massive case of nerves. By the time Skip walked over, I was nearly frozen with panic, so I don't have a clear recollection of what really happened. Later, I mixed up the show's scheduled airtime (different time zone on the West Coast, you moron), so I didn't see the taped broadcast, until about forty years later. Holy crap, I actually faked my way through it! I had a strong memory of blowing the delivery, so it was nice to watch it again, after all those years. I think my timing was pretty decent, after nearly stepping on Skip's line. I know, I know: "Don't get injured, while patting yourself on the back." ;-)