An Open Letter To The Vaccination Credential Initiative.
TO:
VCI™ Steering Group
--
Mayo Clinic, MITRE Corporation, Microsoft, The Commons Project Foundation, Evernorth, CARIN Alliance, UC San Diego Health, Apple
Dear Sirs/Madams:
You have made an inappropriate and ill-considered decision:
https://vci.org/updates/october-25th-2021
to remove MyIR:
https://myirmobile.com/wp-content/uploads/2021/10/Myir_Mobile_QR_UPdate.pdf
from your list of valid/verified SMART Health Card issuers:
11Oct2021:
https://web.archive.org/web/20211011162300/https://www.commontrustnetwork.org/verifier-list
Today:
https://www.commontrustnetwork.org/verifier-list
As you know, MyIR has become the official recordkeeper for the immunization records maintained by eight government organizations (
Arizona, DC, Louisiana, Maryland, Mississippi, North Dakota, Washington, West Virginia
), representing over 31 million people. So you are, in effect, denying millions of folks the opportunity to obtain the SMART Health Cards that would enable them to safely return to work, school and travel.
Please reconsider.
Sincerely,
Alan C. Baird
http://amazon.com/author/acb
https://sites.google.com/view/CovidVaxHelpLW
Labels: vax
Westfield High School (MA) outdoor track records, 1969.
100 Yard Dash - 10.1 -
David Canterbury
1966 (
1948-2007
); Coaches
Robert T. Andersen
(
1923-2017
) &
Reign G. Rix
.
120 Yard High Hurdles - 15.4 -
Pat Kamins
1968
180 Yard Low Hurdles - 21.5 -
Gregory Grimm
1965 (
1947-1994
), Pat Kamins 1968
220 Yard Dash - 22.9 -
Al Laude
1969 (
1951-2018
)
440 Yard Dash - 52.9 -
Ronald Smith
1965
1/2 Mile Relay - 1:37.2 -
Ralph Tarnauskas
,
Larry Andersen
,
Kerry Granfield
, Al Laude 1969
1/2 Mile Run - 2:07.0 -
Alan C. Baird
1969
1 Mile Run - 4:42.7 - Alan C. Baird 1969
2 Mile Run - 10:29.2 - Alan C. Baird 1969
Long Jump - 21'9½
"
- David Canterbury 1966
High Jump - 6'4¼" -
Bert Cashman
1969
Pole Vault - 9'6" -
Bruce Webber
1961,
Jim Gusek
&
Gerry McGilpin
1969
Shot Put - 44'3" -
Robert Tufts
1967
Discus - 132'5" - Robert Tufts 1967
Javelin - 168'3" -
Robert LaPointe
1967
ZoomFest
(+
Stephen FitzGerald
,
Robert Grace
,
Michael Kay
,
Bruce LaPointe
.
Michael Rood
,
William Walthall
) and
Cross Country
.
Current records a/o 2021May20
at
WHS
Athletics
+
unofficial--and incorrect--records website
+
official records board:

Labels: whs
Hoosier Daddy.
In America: Remember
is the website for an art exhibition which "blankets the National Mall with over 660,000 white flags, showing the magnitude of our loss as a nation, while honoring each person who has died from COVID-19." This installation covers 20 acres beneath the Washington Monument. Search their
Dedicated Flag Map
for "Kevin Allen Densmore" to see the location of my buddy Kevin's flag. You can also search their
COVID Lost Loved Ones map
for "Kevin Allen Densmore" and scroll down to see the photo of Kevin that's also embedded
on this blog
.
LATER -
click the VER VIDEO button on
this page
to see a 1:42 time-lapse clip of the COVID-19 memorial created from grains of hourglass sand by:
http://acrackinthehourglass.net
Background:
https://www.theguardian.com/artanddesign/2021/oct/28/rafael-lozano-hemmer-covid-19-memorial-mexico
Labels: smrh
The Day The Planes Stopped Flying (20 years ago).
I wrote the following story on the afternoon of 9/11/2001. It was published the next day by an online ezine, and in a print anthology six weeks later:
https://snzltr.blogspot.com/2008/09/#9
Read the 2021 Emmy-Nominated Scripts!
My latest aggregation article at Stage 32:
https://Stage32.com/blog/2734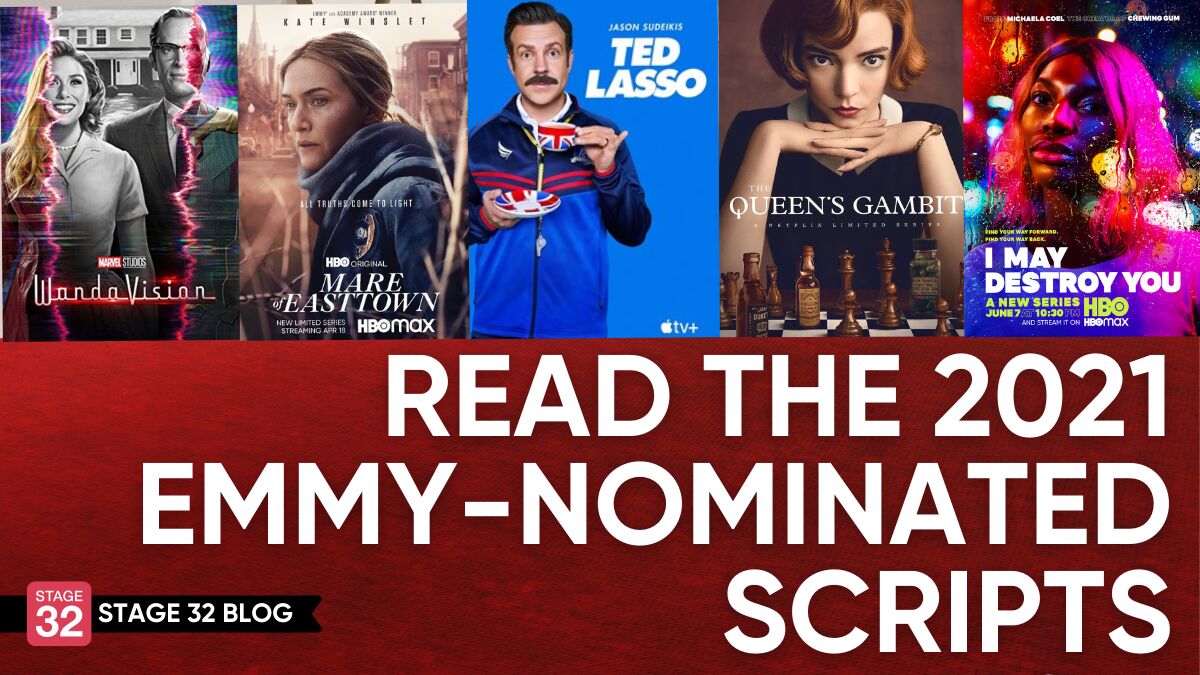 The Social Dilemma is screening for free until September 30:
https://www.youtube.com/watch?v=7mqR_e2seeM
"Asking For A Friend."
It's my new essay, just published in
this Australian anthology
. Enjoy!
25 Miles From Here, Pure Slush Vol. 21
95 writers imagine what it's like to want to be anywhere but where they are right now... featuring stories, essays and poetry.
LATER: I just discovered that
this publication
is in Pocket Book format (4.25 x 6.875 inches). My other two placements with Pure Slush (
Gluttony
and
Greed
) were in US Trade format (6 x 9 inches), so it was quite a shock to see this smaller volume. The font size is tiny, too.